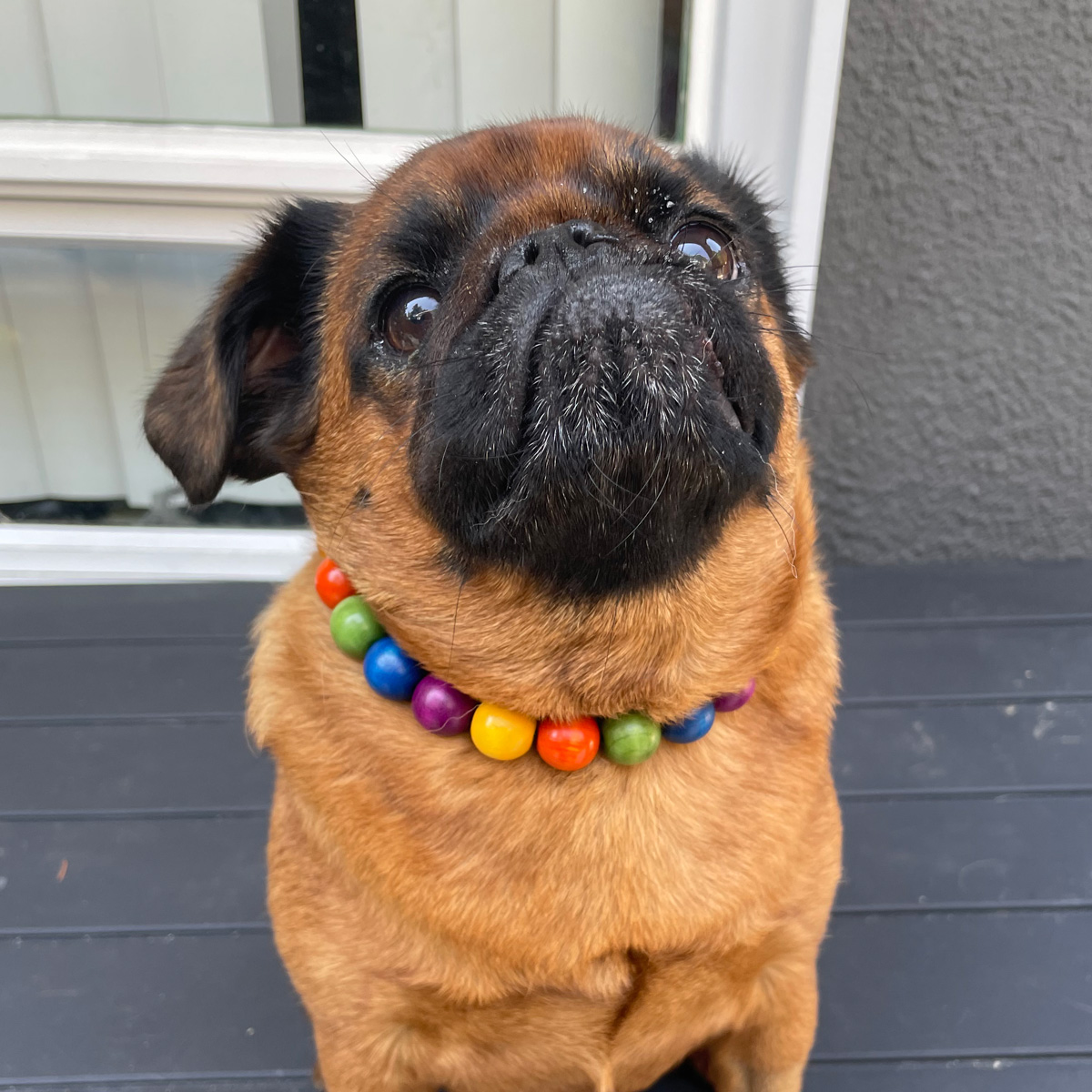 Learn about the beads we use to create our unique dog collars!
Our Haute Dogz Luxury collars are made with the finest Czech Wooden beads available on the market today!
These wooden beads are available in a variety of colours and are very high quality. It is extremely difficult to find this quality of bead anywhere on the market. They are produced with lead free paint and are safe for your fur babies.
These beads are hand dyed so please don't expect perfect machine-made beads. Texture and colour can vary slightly from one strand to another, naturally occurring marks and wood grain may show. These beads are not clear coated and can fade over time, especially when exposed to water.
Even if faded, the integrity of these beads holds and remember, wood is a natural antibacterial agent!
Recommended use:
To keep their vibrant colours lasting longer, please remove collars when swimming or exposed to any kind of water and prolonged sun exposure.
Coming soon – same great bead but with a super shine coating!
Lacquered Super Shine colours are a new feature in the wooden bead range.
31 spectacular colours.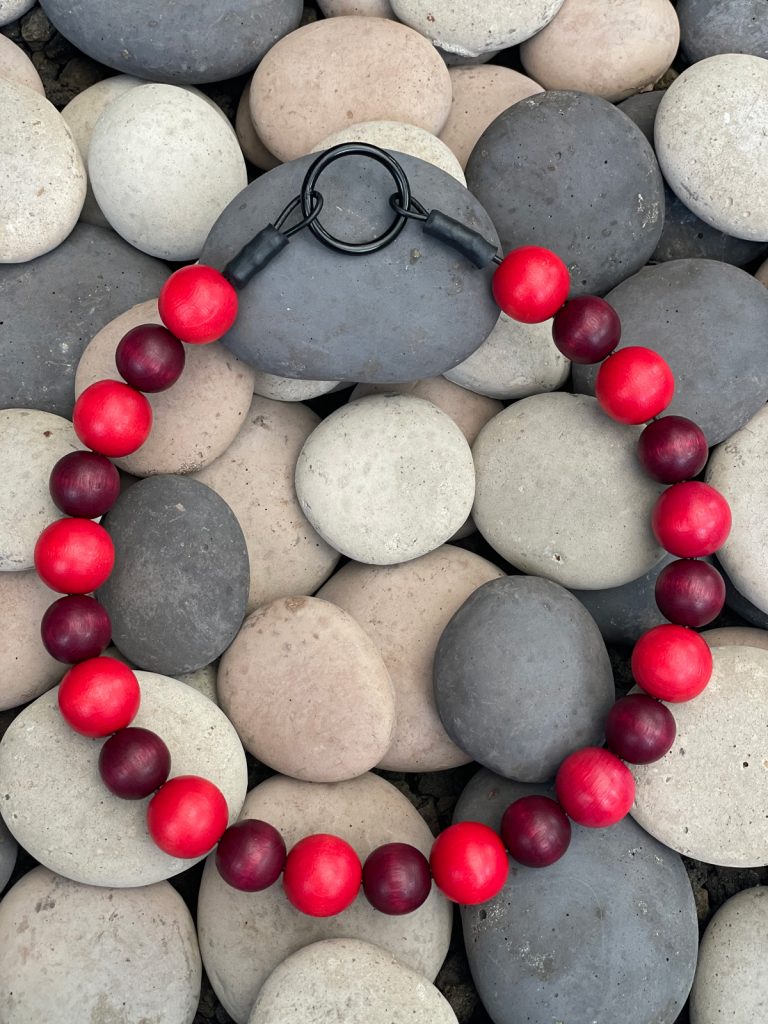 Our Haute Dogz Classic Edition collars feature fun colourful painted wooden beads!
What a fun way to add a little bling bling to your dog! These colourful beauties are sure to brighten anyone's day! They come in an array of colours to suite even the most discerning dog.
Although they can be exposed to limited water, to keep their vibrant colours lasting longer, please remove collars when swimming.
As with any wooden bead there is the possibility of fading over time.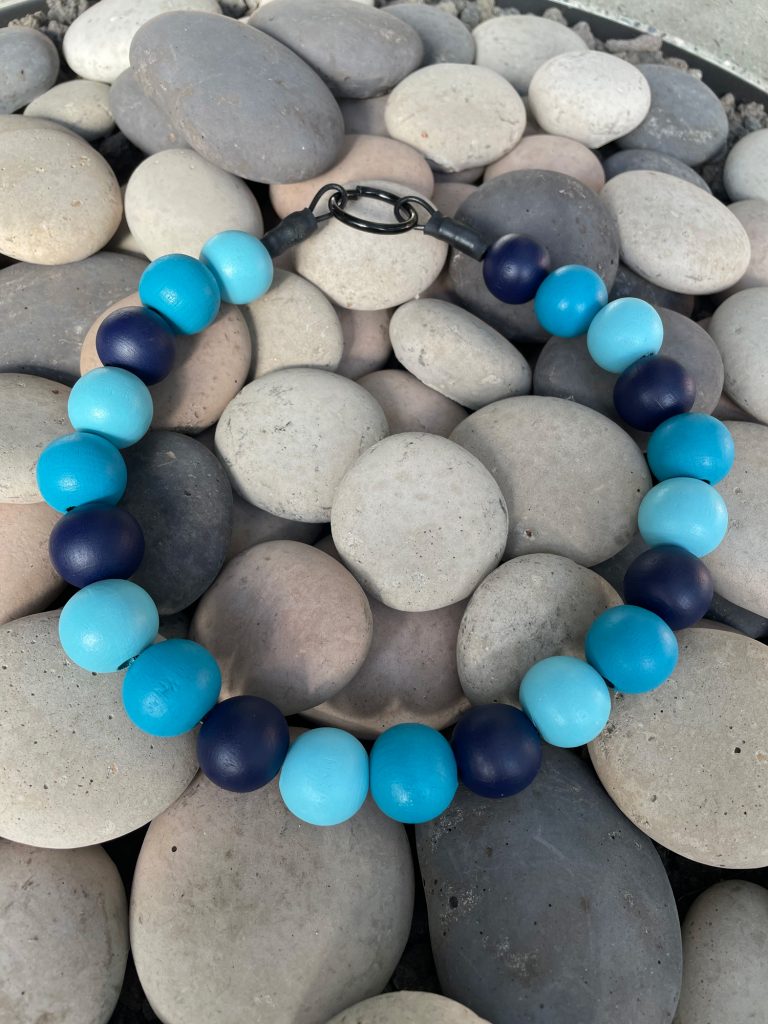 Our Haute Dogz Sport Edition collars feature silicone beads!
Our silicone bead collars will last FOREVER! Ok, maybe not forever but close 😉 The colours stay true from the day you buy them. We have over 95 different colour options with these amazing beads. 
The Sport edition is perfect for the dog that loves the water!
Just let your pups do all they want to do while wearing this collar.
The best part about Haute Dogz SPORT is that the collar can go in the DISHWASHER for cleaning too! The beads are top-rack dishwasher safe. This means you can keep your collar clean and odour free.
100% food-grade silicone, non-toxic, tasteless and odourless, BPA, lead, phthalate and cadmium free. Perfect for your fur kids!
These are truly gorgeous beads!
Please note as with all collars, supervision is always appropriate.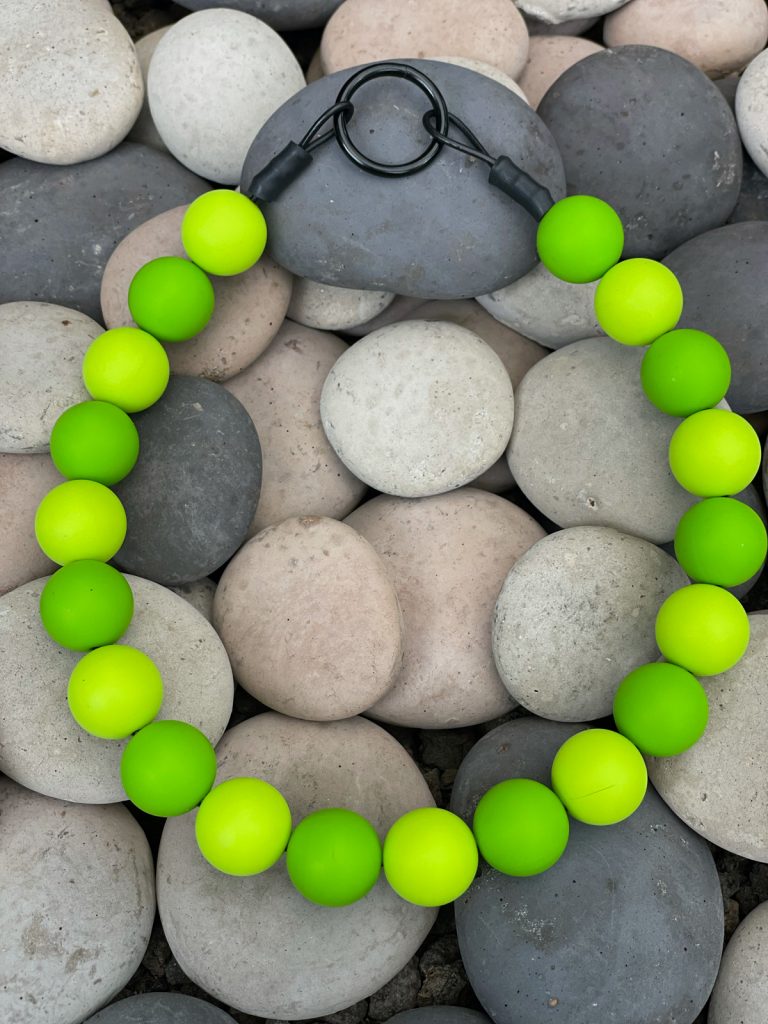 Glass Beads - Special Order Only
Sourced worldwide, these are wonderful lead-free glass beads. Every lampwork bead is a piece of art work in itself, as every one of them is handmade! As with any glass bead there is the possibility they can break. Please use caution when on your pups.
These amazing beads bring a vibrancy to each and every collar they are added to. If wood is not enough, then add a little extra bling! These beads have a partial metal core and are made of crystal and cut glass. As with any glass bead, there is the possibility of breakage. Please use caution when on your dogs.
All glass bead collars are special orders. Please email us at info@hautedogz.ca to place an order.
We will post the occasional Collar with glass beads on our site for sale. Please check there first!
We use specially made/ordered coated aircraft cable to custom make each one of our collars.  This cable is very, very strong and the chances of your dog breaking the cable is zero!  Each collar is double crimped for extra strength and durability.