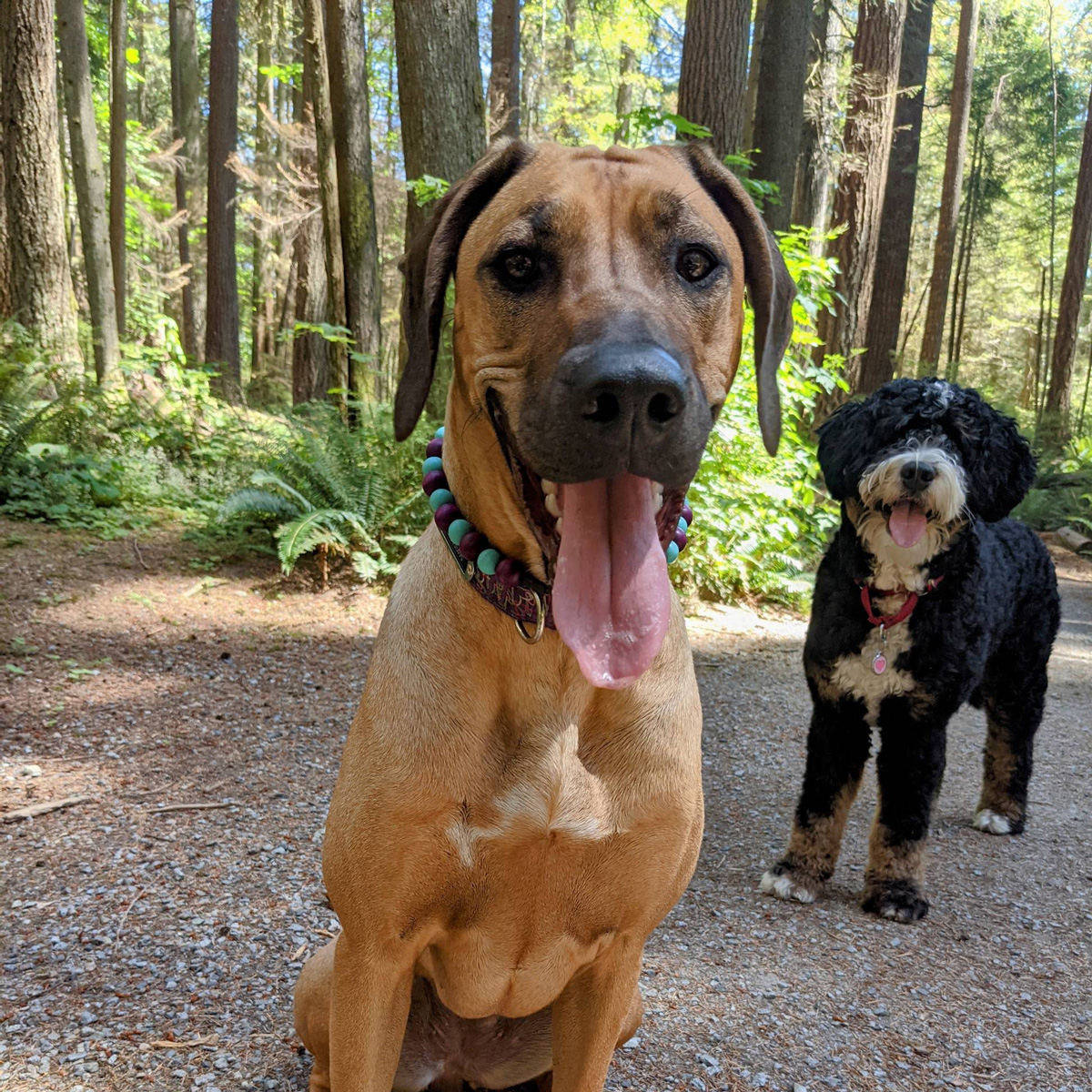 We custom make unique beaded dog collars!
Haute Dogz was a happy accident!
Jenn, the founder of North Vancouver dog walking company Furry Friends & Co., was helping her kids start a jewelry business when one of her clients asked her to make a collar for her dog. Jenn saw the potential of the niche market for custom dog collars right away and came up with Haute Dogz, a unique business name to put it all together.
Haute Dogz has enabled Jenn to integrate her love of animals with her passion for art with amazing results.
Partial proceeds are donated to dog specific charities
Haute Dogz is donating partial proceeds from the sale of every collar to an Animal Rescue. Our first rescue will be Saints (Senior Animals In Need Today Society) located in Chilliwack, BC Canada. We look forward to working with wonderful charities in the future. Please check in to see where we are donating.
Reducing our carbon footprint
Recycle, Recycle, Recycle – we try to recycle absolutely everything!